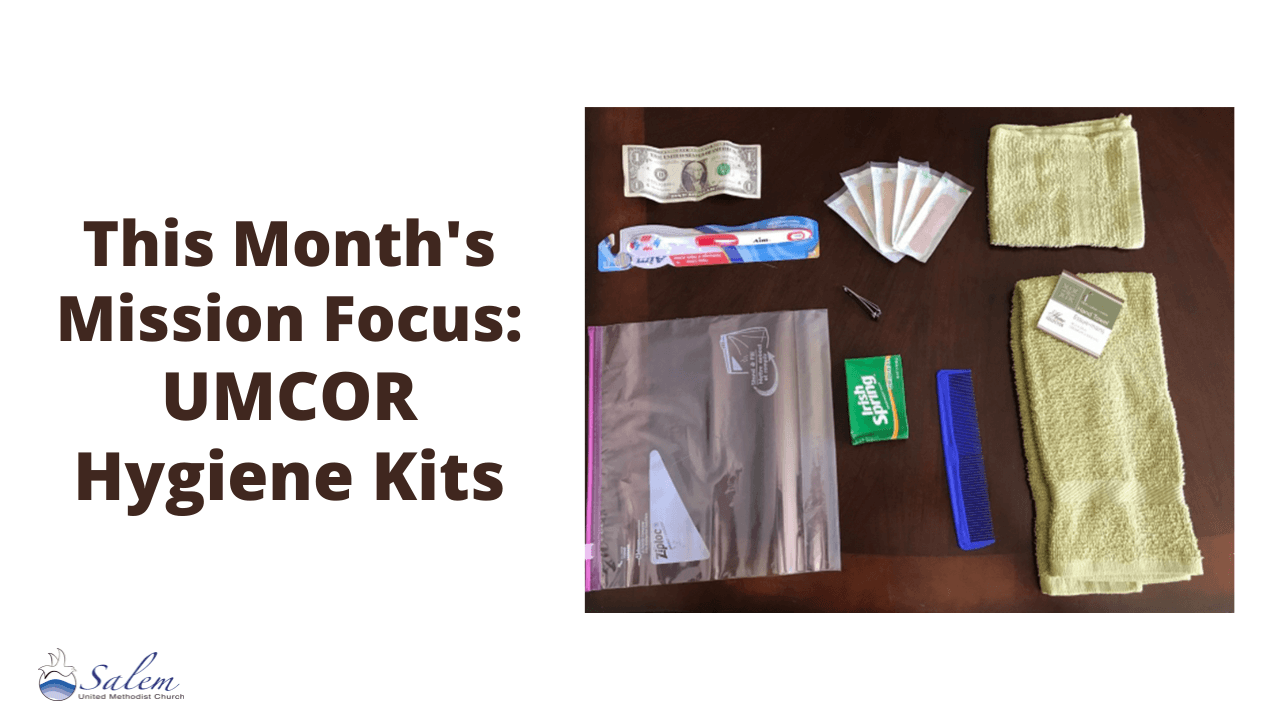 UMCOR HYGIENE KITS
UMCOR Hygiene Kits help to care for the most vulnerable people during times of crisis. They also help to sustain everyday life by providing basic necessities to people who lack ready access to essential supplies. These kits provide vital support for the work UMCOR does throughout the world. By donating kit supplies or financial gifts to purchase the supplies, you make a direct and tangible difference in sustaining people's lives. Our priority must be to get aid to the most vulnerable populations.
Hygiene Kits help disaster victims reclaim their dignity and self-respect and are used as teaching tools with children. When people can maintain personal hygiene, their overall health improves. The Salem Mission Team has baggies ready for you to put the items into. These baggies are in the Mission Center. Please fill the bags with the following items:
· 1 Hand Towel
· 1 Washcloth
· 1 Comb (6 inch teeth or longer)
· 1 Fingernail Clippers only
· 1- 3 oz Bar of Soap
(No Ivory or Jergens)
· 1 Adult Toothbrush
(Do not remove from packaging)
· 10 Band-Aids 3/4 inch only
· $1 for Toothpaste
· $1 Shipping
If giving by text, the code is HKits. Send to (855) 917-1810 with the dollar sign and amount (e.g. $25 HKits).
Questions, contact Mission Team Leader Joni Salazar at (319) 573-3943 or [email protected].
4 Ways to Give to Salem