Join us as we gather in small groups to grow in the lord during advent
Starting November 28, Pastor Matt is leading a 4-week sermon series based on Adam Hamilton's book, Not a Silent Night. Small groups are forming now to meet weekly during Advent, using the Not a Silent Night study materials to delve deeper into the Advent story through the eyes of Mary. The small group focus will go along with the worship series.
Also offered is a general share/discussion group led by Tim King on Zoom on Thursday evenings. This group won't be discussing the Not a Silent Night book, but rather what God is teaching the participants through scripture or devotionals they may be studying on their own.
Fill out the form below, or sign up for a group at the Welcome Center at Salem. You may also contact Tim King (information below).
We'll get you connected!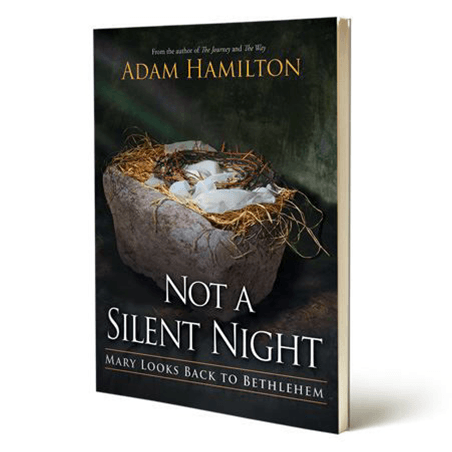 small group books: Not a silent night
You can purchase the Not a Silent Night book to study with your small group at the Welcome Center on Sunday mornings, in the Church Office, online, or by text. Text code is: ADVSTUDY. Books are $11. (If you need financial assistance in purchasing the book, please contact Pastor Matt.)
Have questions?
Contact Tim King at 319-396-4857 or by clicking on the button below.